So you or someone you know is colour blind?
Grab our favourite corrective sunglasses: EnChroma Color Blind Glasses
Or check out our shop for the full range of corrective glasses and other useful items for parents, teachers, and kids.
Ishihara Color Test Instructions
Plates 1 – 17 each contain a number, plates 18 – 24 contain one or two wiggly lines. To pass each test you must identify the correct number, or correctly trace the wiggly lines.
Sit approximately 75cm from your monitor, with each circle set at eye level.
Preferably have mild natural light and no glare on your screen. Interior lights and glare can alter the color of the pictures.
Attempt to identify the hidden number or line within 5 seconds then click on the image (left mouse button).
Upon left clicking, the answer will be revealed along with an analysis explaining your condition if you got it wrong.
Continue to the next Ishihara test, Complete them all to help gauge your color blindness severity.
Share the test with your friends!
Notes:
You can toggle back and forth between the original plate and the answer by clicking on the plate itself.
Plate 1 and 24 are control tests – people with normal vision and all forms of color blindness should be able to distinguish these. These two plates are particularly useful for identifying cheeky behaviour when testing children!
This test cannot guarantee complete accuracy. Your monitor and quality loss of online images may affect the original colors used. Should these tests suggest that you may be color blind, you should seek professional confirmation.
You need to have JavaScript enabled to reveal the answers. For any further problems – leave a comment at the bottom of this page :).
NEW: A man by the name of Antony Tran has converted my test into an Android App, So for all of you with Android smartphones / Pads, check out Color Blend. The app can also tell you what color something is just by pointing your device's camera at it – VERY handy for us color blind people.
The Ishihara Color Test for Color Blindness
Ishihara Color Blindness Test Plate 1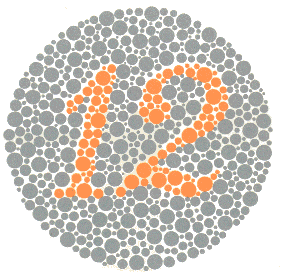 Ishihara Color Blindness Test Plate 2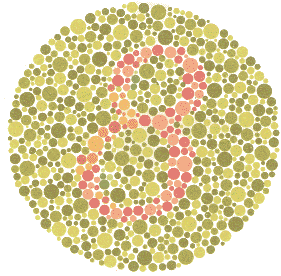 Ishihara Color Blindness Test Plate 3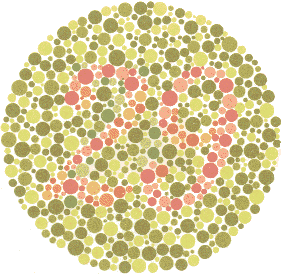 Ishihara Color Blindness Test Plate 4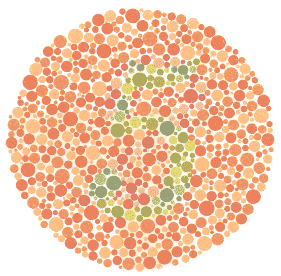 Ishihara Color Blindness Test Plate 5
Ishihara Color Blindness Test Plate 6
Ishihara Color Blindness Test Plate 7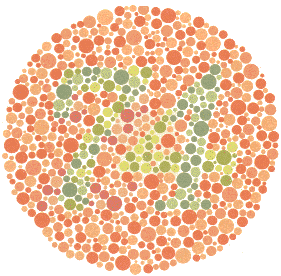 Ishihara Color Blindness Test Plate 8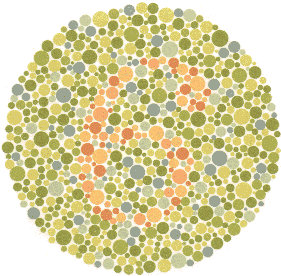 Ishihara Color Blindness Test Plate 9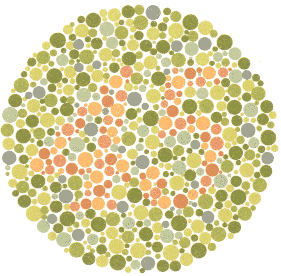 Ishihara Color Blindness Test Plate 10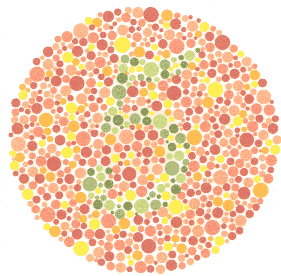 Ishihara Color Blindness Test Plate 11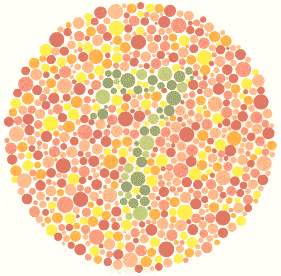 Ishihara Color Blindness Test Plate 12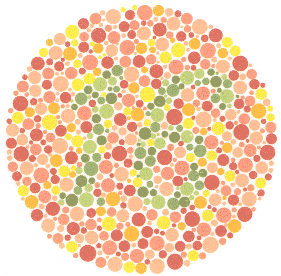 Ishihara Color Blindness Test Plate 13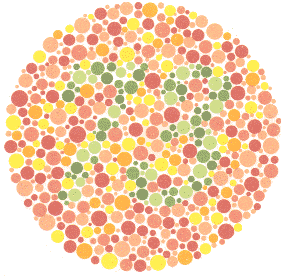 Ishihara Color Blindness Test Plate 14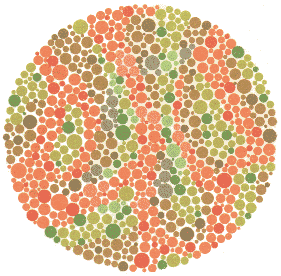 Ishihara Color Blindness Test Plate 15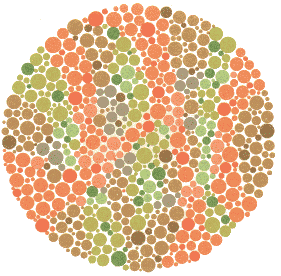 Ishihara Color Blindness Test Plate 16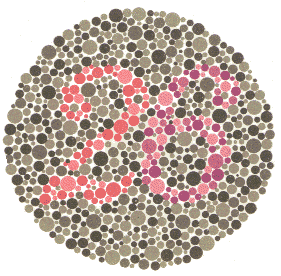 Ishihara Color Blindness Test Plate 17
Ishihara Color Blindness Test Plate 18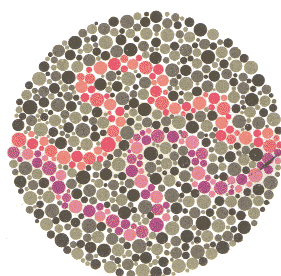 Ishihara Color Blindness Test Plate 19
Ishihara Color Blindness Test Plate 20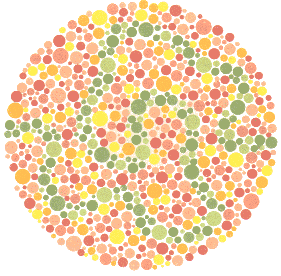 Ishihara Color Blindness Test Plate 21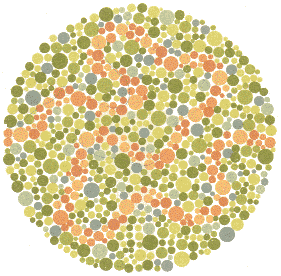 Ishihara Color Blindness Test Plate 22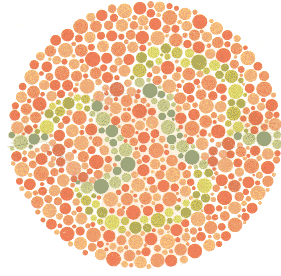 Ishihara Color Blindness Test Plate 23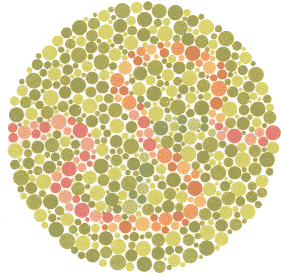 Ishihara Color Blindness Test Plate 24